TGCS Community Leadership
TGCS actively encourages its students to participate in special projects and initiatives that contribute to the communities in which they live. Below are some of the contributions our students have made, through their hard work and caring for others. We are very proud of our TGCS students!
2019
Students in our Saturday Workshop Community Connections class chose to support The Nurturing Place in Jersey City for one of their service projects. They collected donations of treats, toys, and supplies for Easter baskets which were given to the children at The Nurturing Place for Easter Sunday surprises. Kudos to our Community Connections students for caring about the children in need at The Nurturing Place - your compassionate efforts are truly inspiring!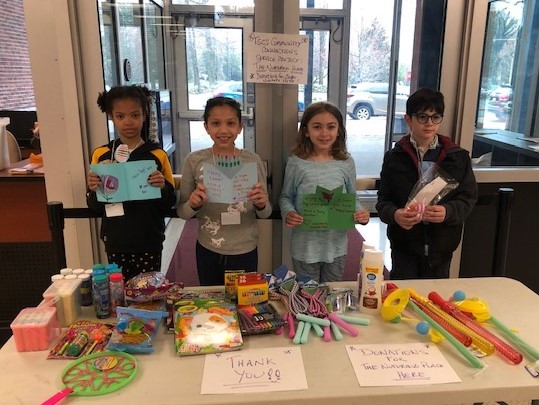 2017
Our Early Childhood (EC) campers who participated in this year's Summer Super Stars Camp STEAM ran an exciting and busy snack store and collected a significant amount of donations for charity. Our EC campers decided to donate their store proceeds to the United Way's "Backpacks for Kids" program, to benefit underprivileged students in Paterson, New Jersey. The "Backpacks for Kids" program hopes to provide over 1000 needy students with backpacks filled with essential school supplies. United Way is committed to supplying backpacks and supplies to the entire Freshman class of a local High School, and for two K-4 Primary Grade schools.
Pooled with additional charity dollars from The Gifted Child Society, our EC campers were able to donate $1,000 to this special "Backpacks for Kids" program. With our campers' donations, this program will be able to provide at least 50 backpacks to students in Paterson! Way to go, EC campers!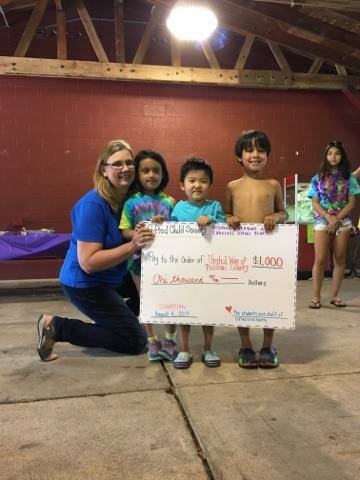 2016
The 2016 Summer Super Stars Camp STEAM campers were very busy with several community leadership projects this year. The pre-K & Kindergarten Early Childhood (EC) campers sold snacks via their EC store and collected nearly $300. The Community Leadership Afternoon Academy campers chose two initiatives to support this summer: camp-wide collection and donation of canned goods to the Social Service Association of Ridgewood and monetary collections for donation of live trees to the Northern Highlands Regional High School administration, to replace dead trees that campers found on the grounds at our camp venue.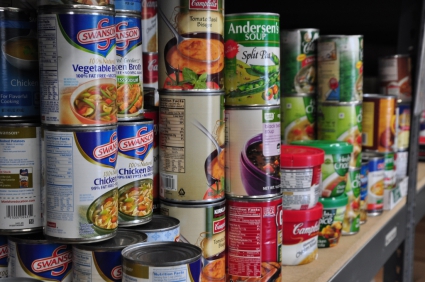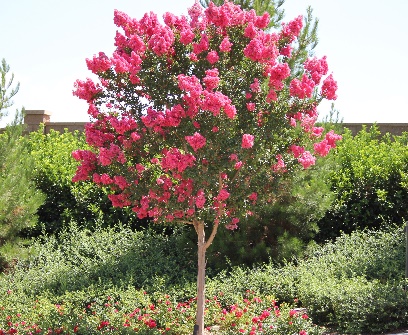 2015
The 2015 Summer Super Stars Camp STEAM Early Childhood (EC)/pre-K/K campers chose to support the Hayden's Heart Memorial Fund for their community service project. The EC Camp Store raised over $700 that was donated to the fund that helps fight juvenile congenital heart defects and hypoplastic left heart syndrome. Our EC campers should be very proud of their accomplishment!
2014
The 2014 Summer Super Stars Camp STEAM Intermediate campers designed and built the Officer Goodell Memorial Garden by at the Waldwick Crescent Elementary School, in honor of Officer Chris Goodell, who lost his life in the line of duty when a tractor-trailer smashed into his police car while he was running radar on Route 17 wreck. Officer Goodell was a local hero and was a veteran officer with the Waldwick Police Department.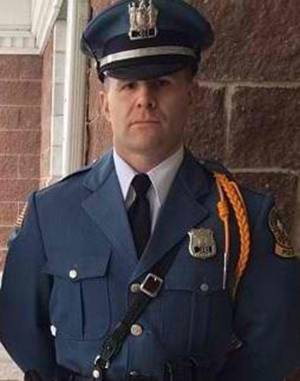 © 2016, The Gifted Child Society. All rights reserved.