TGCS Roboticons: An After-School Program for Gifted Students in Grades 4-8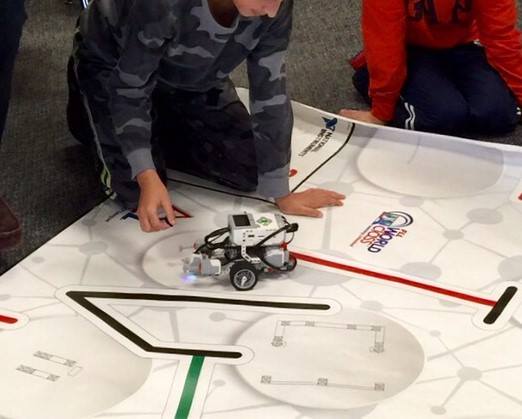 TGCS Roboticons Program Highlights
TGCS Roboticons is a special after-school "robotics immersion" program for gifted girls and boys in grades 4-8
Students learn in a fun, team-based environment, with like-minded peers
Classes start April 4th and are held Thursday evenings in April, May, and June, 2019
Download flyer below for exact dates
- Grades 4-5: 6PM - 7PM
- Grades 6-8: 7PM - 8PM
Classes held at TGCS Corporate Office, 1 Myrtle Avenue / 2nd Floor, in Allendale
Limited spaces available, to ensure optimal class sizes
TGCS eligibility and Membership are required
Refunds not available for missed or cancelled classes
Possibility of joining a competitive TGCS Roboticons team in the future
TGCS Roboticons Program/Pricing Information & Registration
TGCS Roboticons Program Details:
Download TGCS Roboticons Flyer HERE
Register for TGCS Roboticons:
Registration is Now Open! Click HERE
More About TGCS Roboticons
This one-of-a-kind program for gifted students in grades 4-8 has been designed by TGCS especially for gifted students who have a passion for and/or want to become Robotics Gurus - the TGCS way.
All LEGO Mindstorms EV3 Systems equipment will be provided for classes.
TGCS eligibility is required. Click here for more details.
© 2016, The Gifted Child Society. All rights reserved.