Celebrating our TGCS Members
TGCS strives to create a safe, inspiring, and balanced learning environment in which our gifted learners are given opportunities to develop their skills and abilities in order achieve success with their endeavors, whatever they may be.
Our TGCS students are extraordinary and we celebrate their hard work, ingenuity, and individualism as they embrace their unique pursuits.
Congratulations to all - we are so proud of you, just for being YOU!
2020. Ayaansh Jain, Member Since 2018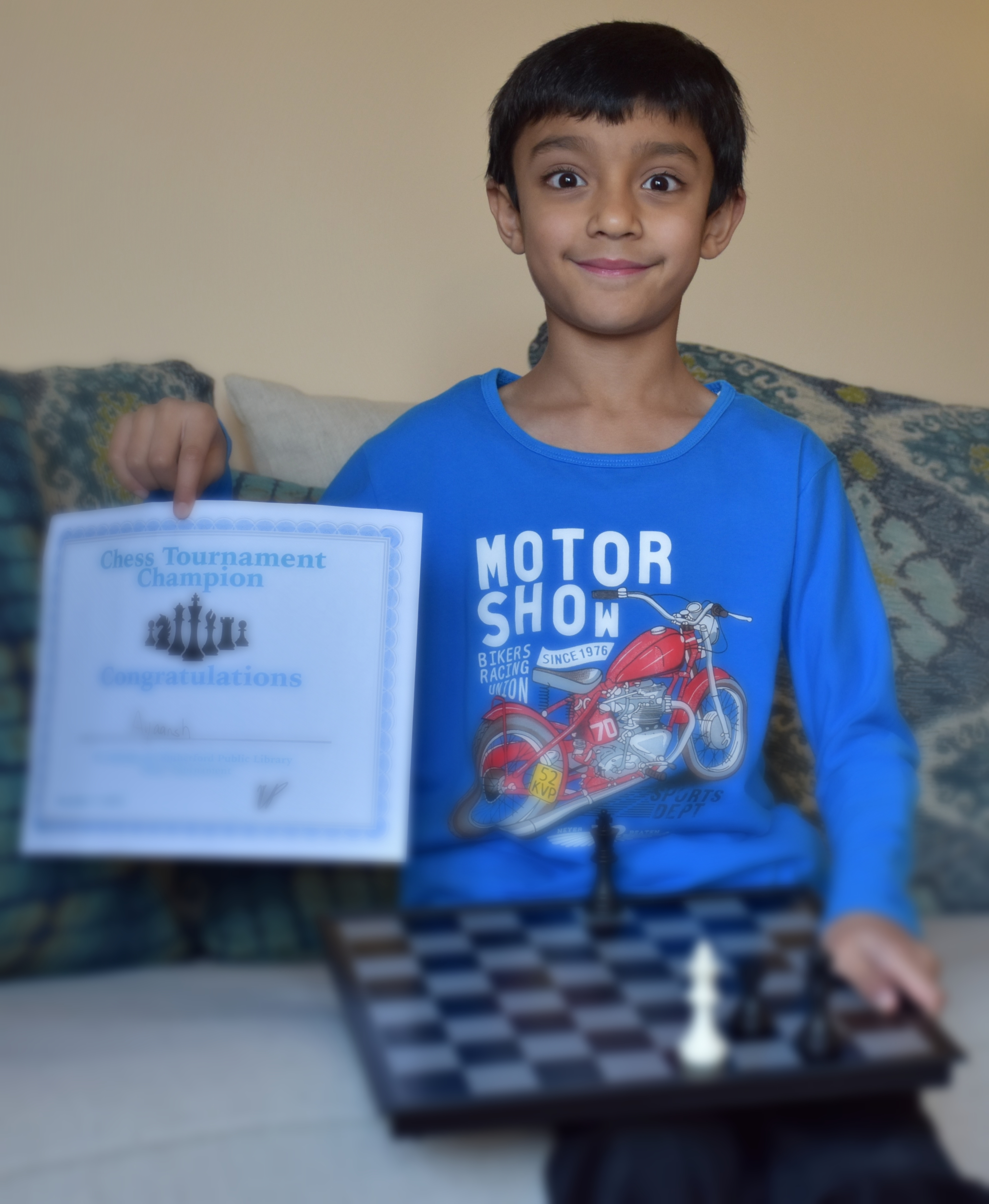 Ayaansh participated in a chess tournament and shared the following update with TGCS: "In what game are there thirty-two pieces on the board at the beginning, a king, a queen, and two ways to end the game? In chess, of course! I played two rounds before the final (three rounds total). In the first round I played against a sixth grader and won. I was pleasantly surprised that I was able to defeat a sixth grader. In the second round I played against a second grader. I had to play extremely hard to win the round as my opponent was very strong. I ended up winning the game. Finally, I made it to the final! I played a third grader (I am a third grader too). The game lasted a few minutes before I won. I ended up winning the chess tournament! Special thanks to TGCS and my chess instructor for teaching me the skills and strategies to win a chess tournament." Congratulations, Ayaansh - TGCS is very proud of your accomplishment!
2019. Wilhelm Knoth, Member Since 2015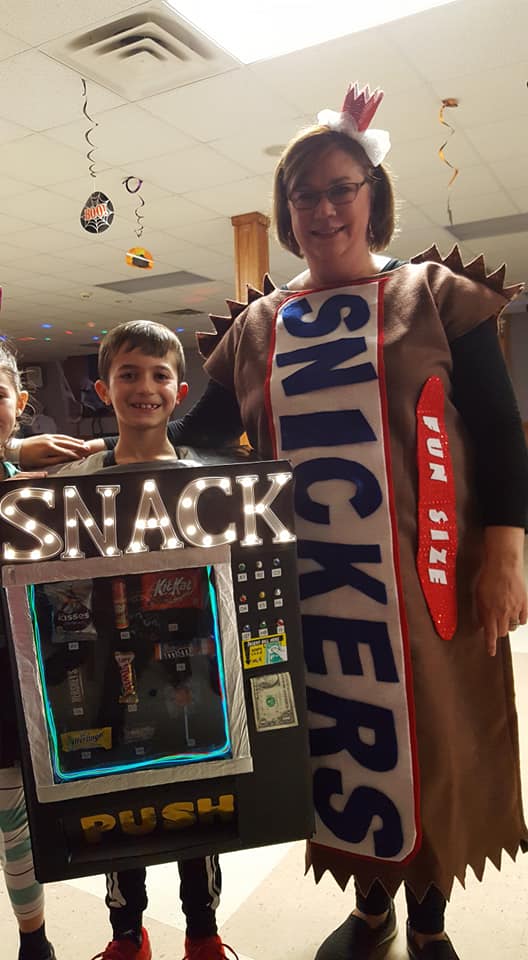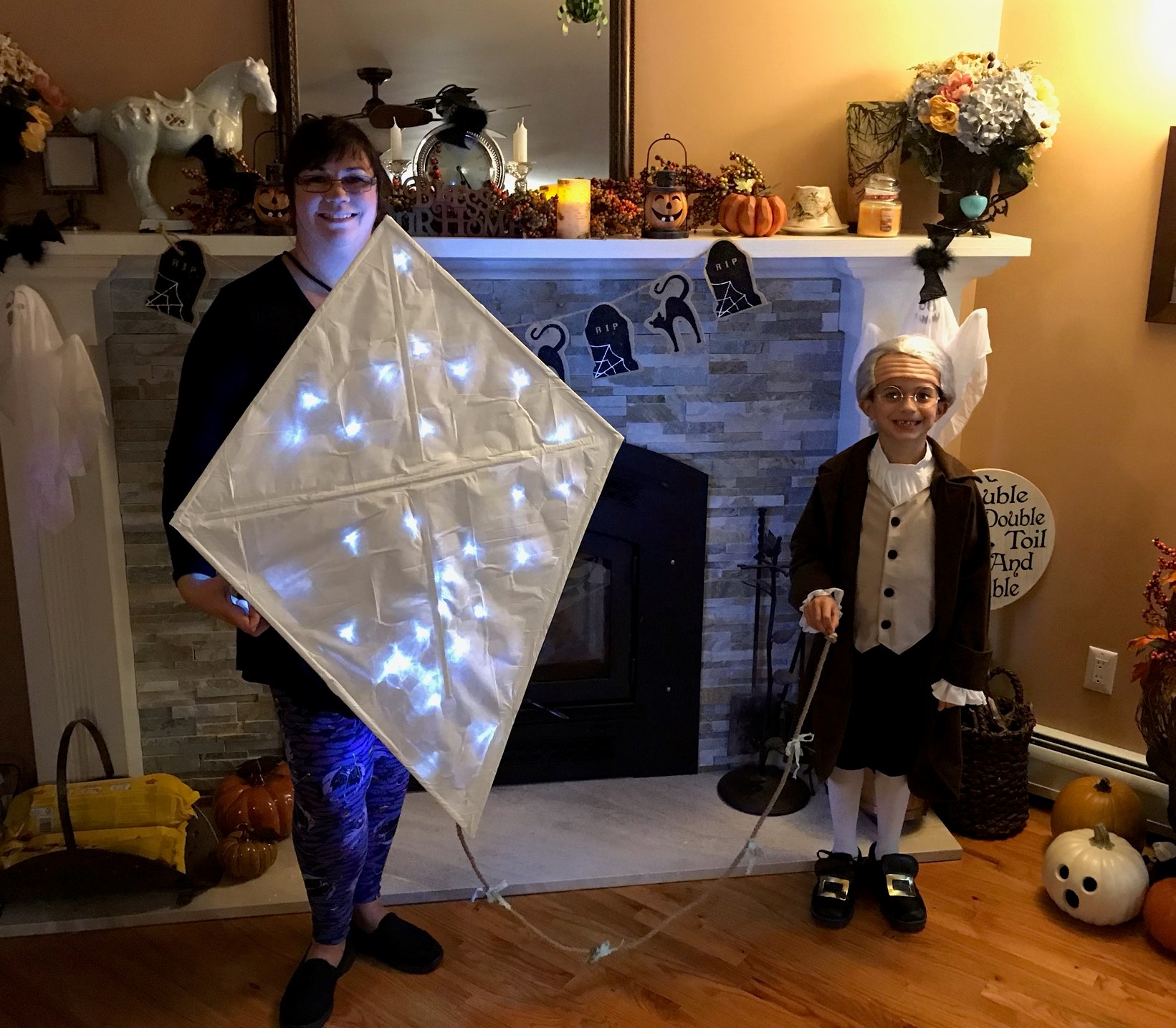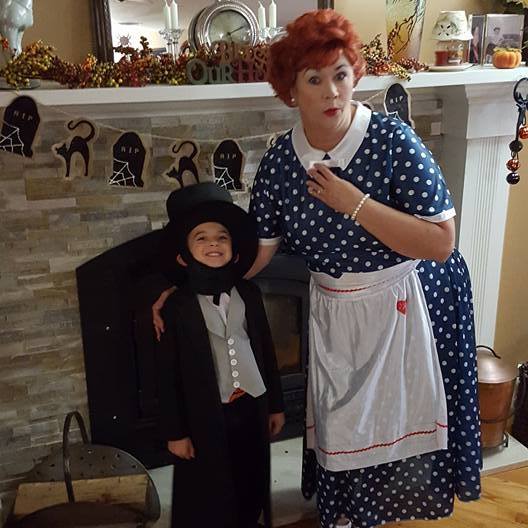 Wilhelm and his mom have a strong love for creativity, design, and fun, as they've demonstrated with their Halloween costumes worn during TGCS' Saturday Workshop Halloween Fun Days. It's a very special thing this duo have shared together and TGCS would like to memorialize and celebrate some of their most awesome creations which have brightened many Saturday mornings here at TGCS. Thank you for sharing your creativity with TGCS!
2019. Agnes Lauria, TGCS Instructor for 16 Years
TGCS would like to recognize a long-term member of our family, Agnes Lauria, who passed away unexpectedly in 2019. Agnes, a TGCS instructor who worked with TGCS for over 16 years, energetically shared her passion and knowledge of science and experimentation with many TGCS students through the years. Agnes inspired and encouraged her students to embrace science with the same excitement and devotion she had, and many have gone on to pursue degrees in the field of science, in large part due to Agnes' inspirational instruction. We will miss Agnes greatly, her care, her kindness, her smile, her love of all things science, and Agnes' legacy will continue with the knowledge and enthusiasm she has left behind here at TGCS.
2019. Ayaansh Jain, TGCS Member Since 2018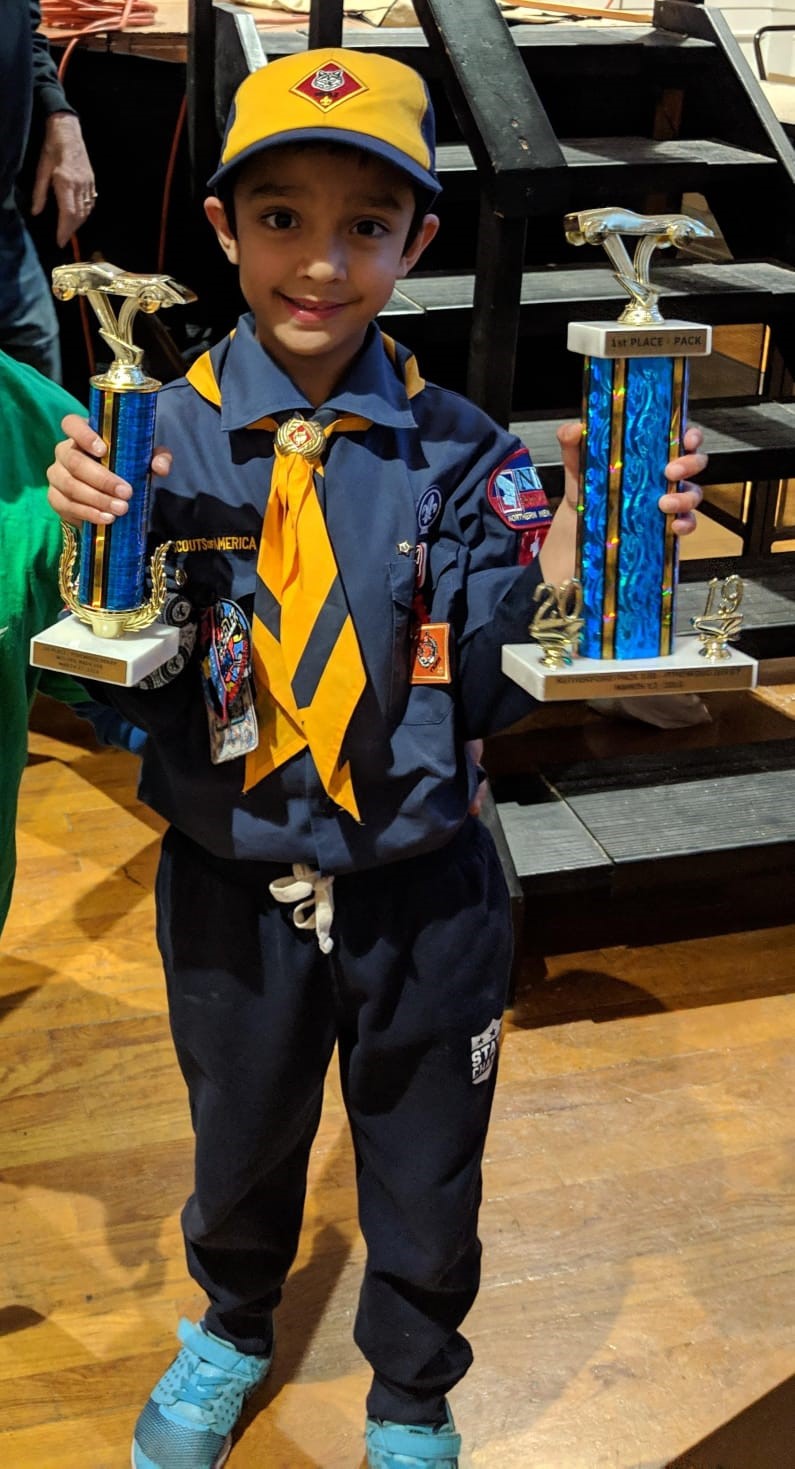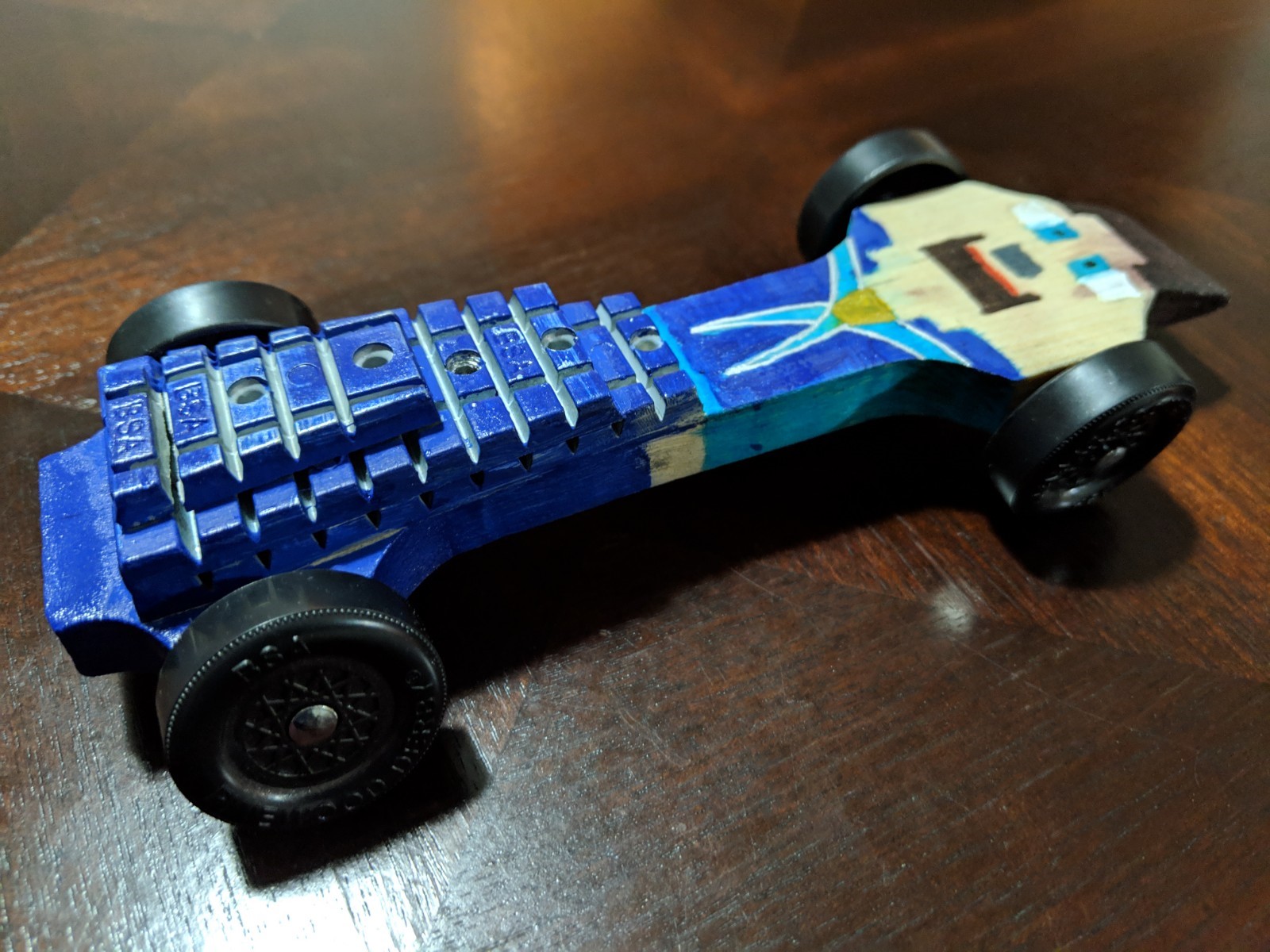 Ayaansh took home First Place trophies from his Cub Scouts' Pinewood Derby in Rutherford, NJ. Ayaansh's car - a scout Minecraft he named "Scoutcraft" - set the record for the fastest lap time, making Ayaansh's car the First Place winner in his Wolves rank and also overall with his Pack 168. "Scoutcraft" was up against 80 other formidable contenders also competing in the Derby. Many, many hours of hard work went into the creation of "Scoutcraft", to calibrate its optimal weight and aerodynamic design in order to achieve this result. Great job on your car design and well-earned trophies, Ayaansh. Congratulations!
2019. Congratulations to our College-Bound TGCS Ambassadors! We will miss you!
Elizabeth B. — Liberty University
Brooke G. — Cornell University
Harris G. — Cornell University
Kayla L. — University of Maine
Luke P. — SUNY Cortland
2018. Wilhelm Knoth, TGCS Member Since 2015
Wilhelm Knoth, one of TGCS' accomplished young artists, submitted this original piece of art to the New Jersey Junior Duck Stamp Art Contest. Wilhelm's piece won a 1st Place award in Group 1, out of 90 entries, and was one of the top 35 winners in New Jersey state overall. Wilhelm's duck piece has joined the New Jersey Top 35 Travelling Junior Duck Stamp Art Exhibit, which is on display at the Tuckerton Seaport, and his artwork will travel to several other locations in New Jersey through early 2019. Great job, Wilhelm! We are so proud of your accomplishment and thank you for sharing your art with the world. We look forward to seeing more of your amazing art in the future!
2018. Jake Pryor, TGCS Member Since 2008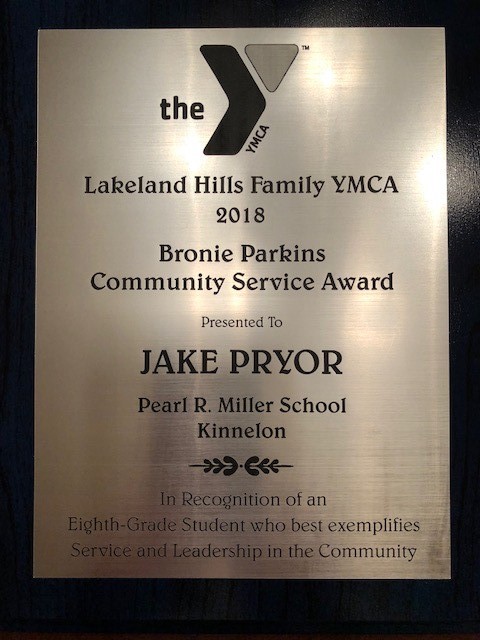 Jake Pryor received the 2018 Bronie Parkins Award for Outstanding Community Service from the Lakeland Hills Family YMCA. Only one boy and one girl was awarded this honor, across 11 municipalities, for providing "superior community service and outreach to others." To earn this accolade, Jake worked with students with disabilities as a peer mentor, mentor trainer, and tutor. Congratulations, Jake - we are very proud of you!
2018. Maxim Swinton, TGCS Member Since 2016
Maxim Swinton, one of our youngest performing TGCS members, appeared on NBC's Little Big Shots with Steve Harvey to showcase his talents as a young inventor. Maxim's parents shared that Maxim's talent for inventions was inspired directly by the TGCS Rube Goldberg course Maxim took during our Summer Super Stars CAMP STEAM day camp. The Rube Goldberg course consisted of designing contraptions from scratch, using all available materials, to accomplish pre-defined tasks within specific timeframes. Maxim honed his critical and creative thinking skills and found additional ways to utilize them, after his Camp STEAM experience. Maxim, way to go! We are so proud of you and can't wait to see your next invention!
2018. Congratulations to our College-Bound TGCS Ambassadors! Way to go!
Chris C. — Villanova University
Chris H. — Northeastern University
Emma K. — Fordham University
Madison K. — Siena College
James M. — Notre Dame University
Brandon R. — Cornell University
Lauren Z. — Cornell University
2017. Madeleine Miller, TGCS Member Since 2012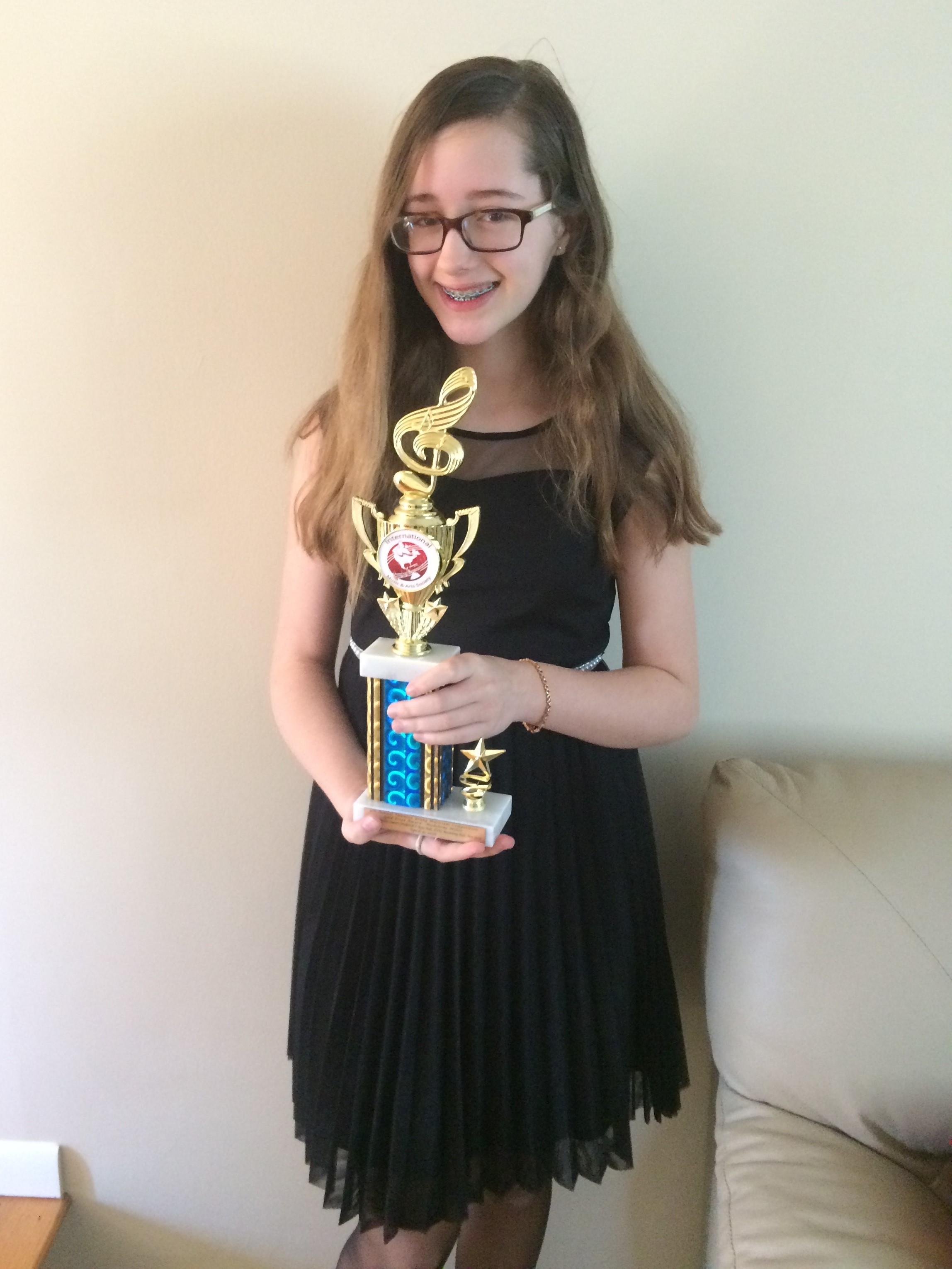 Madeleine began playing piano at five years old and has received numerous awards from her participation in piano competitions since she was 11 years old. Madeleine is a two-time gold winner in the International Music and Arts Society Young Musician Competition. She performed at Jazz at Lincoln Center's Frederick P. Rose Hall in 2015 and 2016. She is a four-time second place winner of the Crescendo Music Competition, Little Mozart and International Divisions, and performed at Carnegie Hall in 2013, 2014, 2015, and 2017. To help her community, she founded and leads "Young Hands", a music performance group which performs annually at local nursing homes. Madeleine is also a member of FIRST Team 1676, the Pascack Pi-oneers, an award-winning competitive robotics team founded in Bergen County to pursue and promote future careers in science, technology, engineering, arts and math (STEAM) and to provide STEAM education for the community, with a goal of teamwork and "Gracious Professionalism". Madeleine spends about thirty-five hours a week with her team working during build season, in addition to her regular course work. The Pascack Pi-oneers won first place at the 2017 St. Louis Championship, FIRST Robotics Competition. Madeleine hopes to major in science or math in college. Congratulations, Madeleine! We are so impressed with your amazing accomplishments - keep up the great work!
2017. Jake Pryor, TGCS Member Since 2008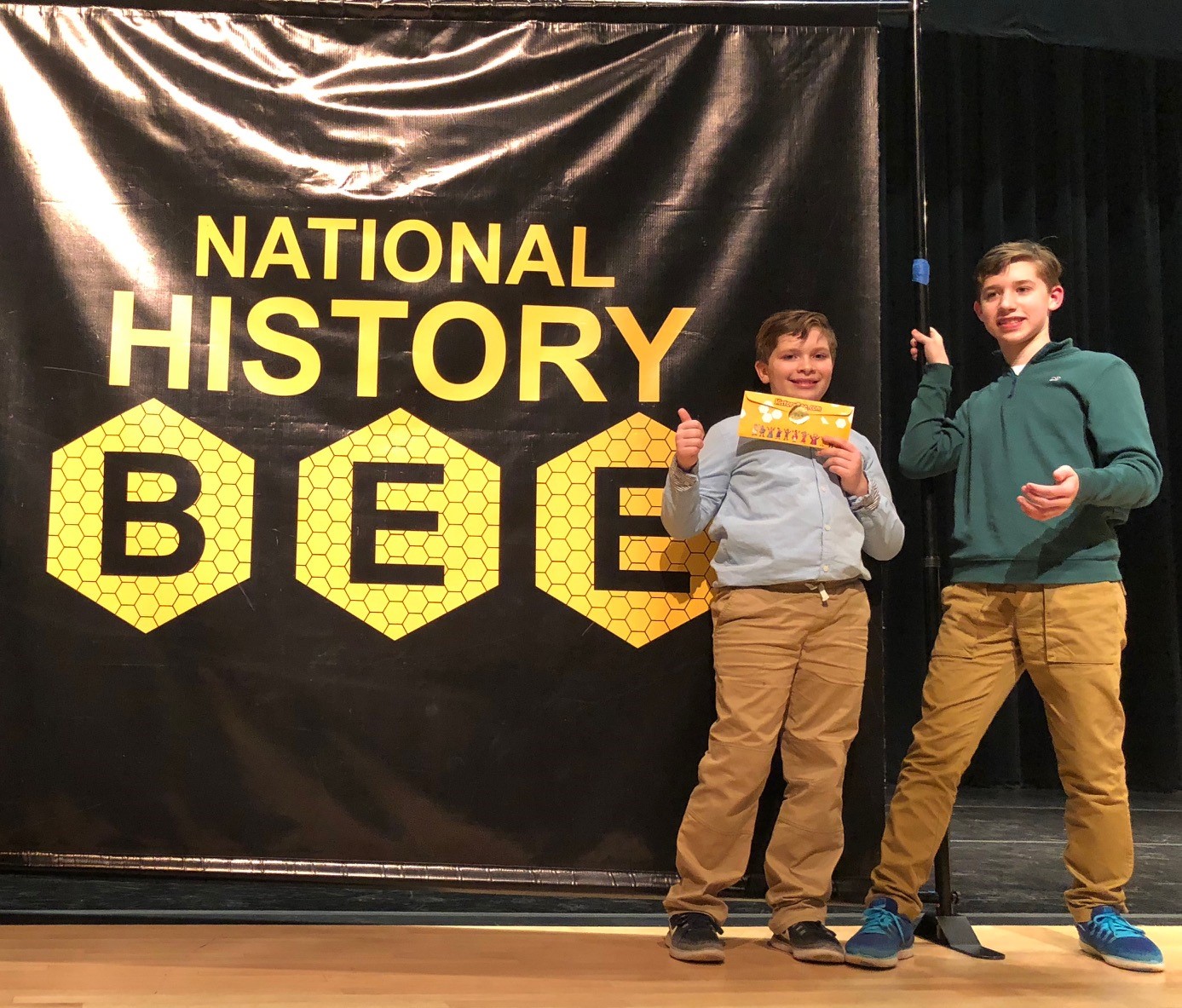 Both Cole and Jake Pryor competed in the National History Bee Regional Finals and both qualified to go to National Finals in Atlanta. Nationwide, 10,000 7th grade students participate in the National History Bee, annually, and less than 5% make it to Nationals. Congratulations on this impressive accomplishment and all your hard work to get to Atlanta. Way to go, Cole & Jake!
2017. Congratulations to our College-Bound TGCS Ambassadors! We are so proud of you!
Hallie B. — Tulane University, Major: Biology
Natalie F. — New York University, Major: Education / Early Childhood
Robert G. — Stevens Institute of Technology, Major: Mechanical Engineering
Alex K. — Emory University, Major: Biology
Alex K. — Bergen Community College, Major: Education / Elementary
Hayley K. — Stonehill College & St. Thomas Aquinas, Major: Education / Elementary
Sophia K. — University of Miami, Major: Finance & Pre-Law
Althea M. — Drexel University, Major: Mechanical Engineering
Gianni N. — Georgia Institute of Technology, Major: Biomedical Engineering & Pre-Med
Meghan P. — Wake Forest University, Major(s): Biology, Chemistry, Studio Art, Spanish
Michael R. — Drew University & Bergen Community College, Major: Business & Finance
Amanda S. — Emory University, Major: Biology & Pre-Med
Emma T. — Tufts University, Major: Geo Science, Physical Geology
Ben W. — Marist College, Major: Data Science & Analytics, Minor: Criminal Justice
Jessica Y. — Wentworth Institute of Technology, Major: Industrial Design
2016. Jacy Fang, TGCS Member Since 2008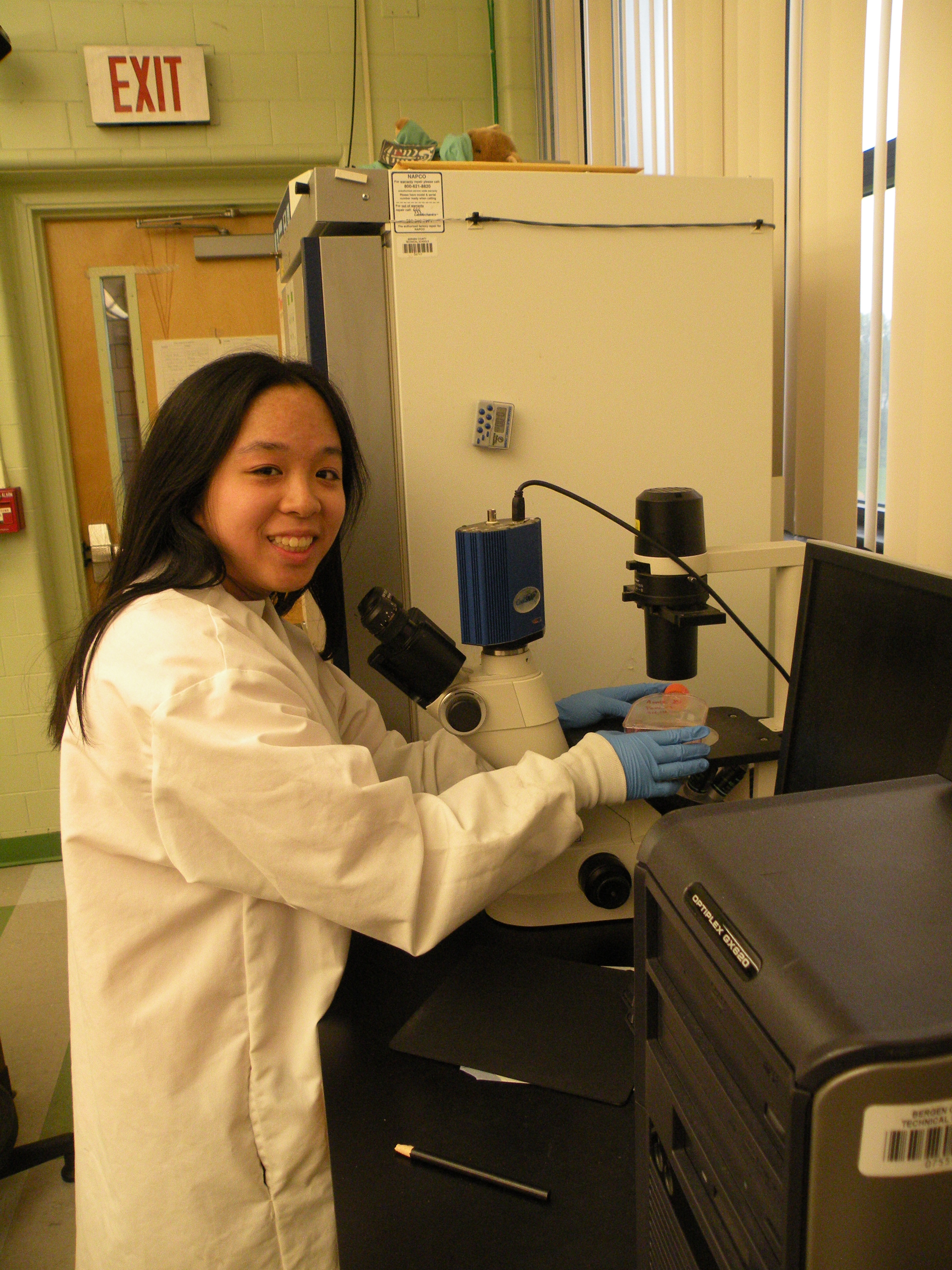 TGCS congratulates Jacy on her outstanding first-place award with The Siemens Competition in Math, Science, and Technology. This competition is one of the most rigorous and distinguished high school competitions, giving high school students an opportunity to showcase their research initiatives and be recognized for their work and its application to real-world problems. Jacy's project involved a novel methodology with therapeutic potential to prevent relapse of leukemia using immunotherapy. Jacy told us it was her experiences at Bergen County Academies and also at Summer Super Stars Camp STEAM, both as a camper and then a Camp STEAM counselor, that encouraged her to explore new topics and new ways of thinking, which ultimately led to her research and success with this initiative. Jacy, thank you for all your hard work to make this world a better place. Keep up your amazing efforts and we wish you the best of everything in your future!
2016. Lilith Roman, TGCS Member Since 2011
Lily was seven years old and in second grade when she achieved the distinction of being one of the youngest members of the continental math league. She was a Math Olympiad with the Bergen County Academies Math Team and has participated in rigorous math programs at school in which she takes math classes at least two levels ahead of her current grade. In addition to her math activities, Lily enjoys swimming, gymnastics, ballet, basketball, triathlons, and other races. Lily has donated her hair to alopecia and cancer patients, as part of Pantene's Beautiful Lengths program. Congratulations on your achievements, hard work, and kindness, Lily! We are proud of you.
2016. Raghav Ramji, TGCS Member Since 2016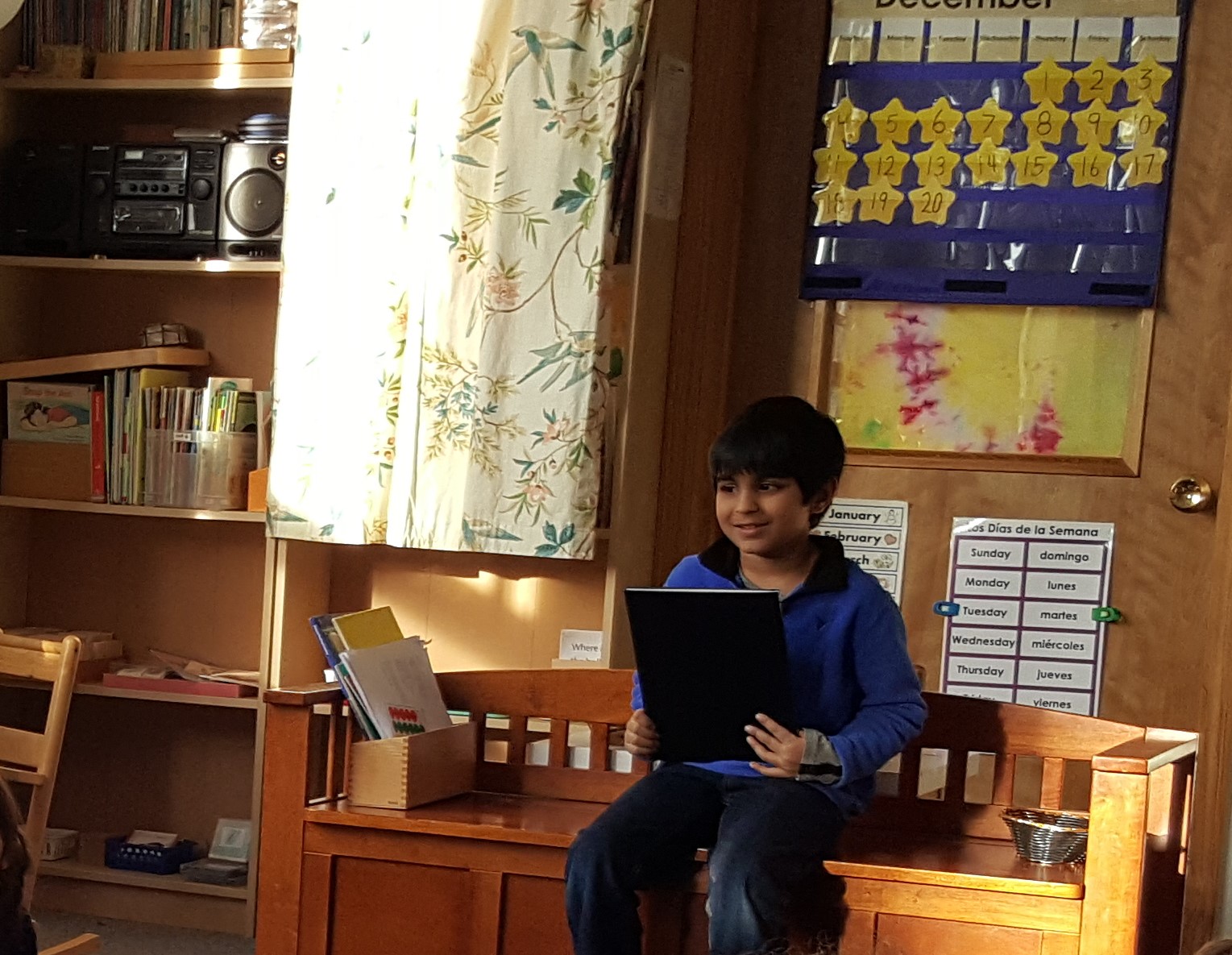 5-year old Raghav has written and illustrated a now-published book, "Adventures of P.U.Ski", inspired by a skunk that was visiting his backyard. "Everyone was so afraid of him spraying them and I wondered if he had any friends. My book is about P.U.Ski traveling around the world to find friends to help him deliver presents like Santa does." Raghav's book captures his love for places around the world that he hopes to visit someday. His book, Adventures of P.U.Ski, is available on Amazon for purchase and proceeds will be donated to UNICEF. We love your book! Congratulations, Raghav!
2016. Francesca Polidoro, TGCS Member Since 2014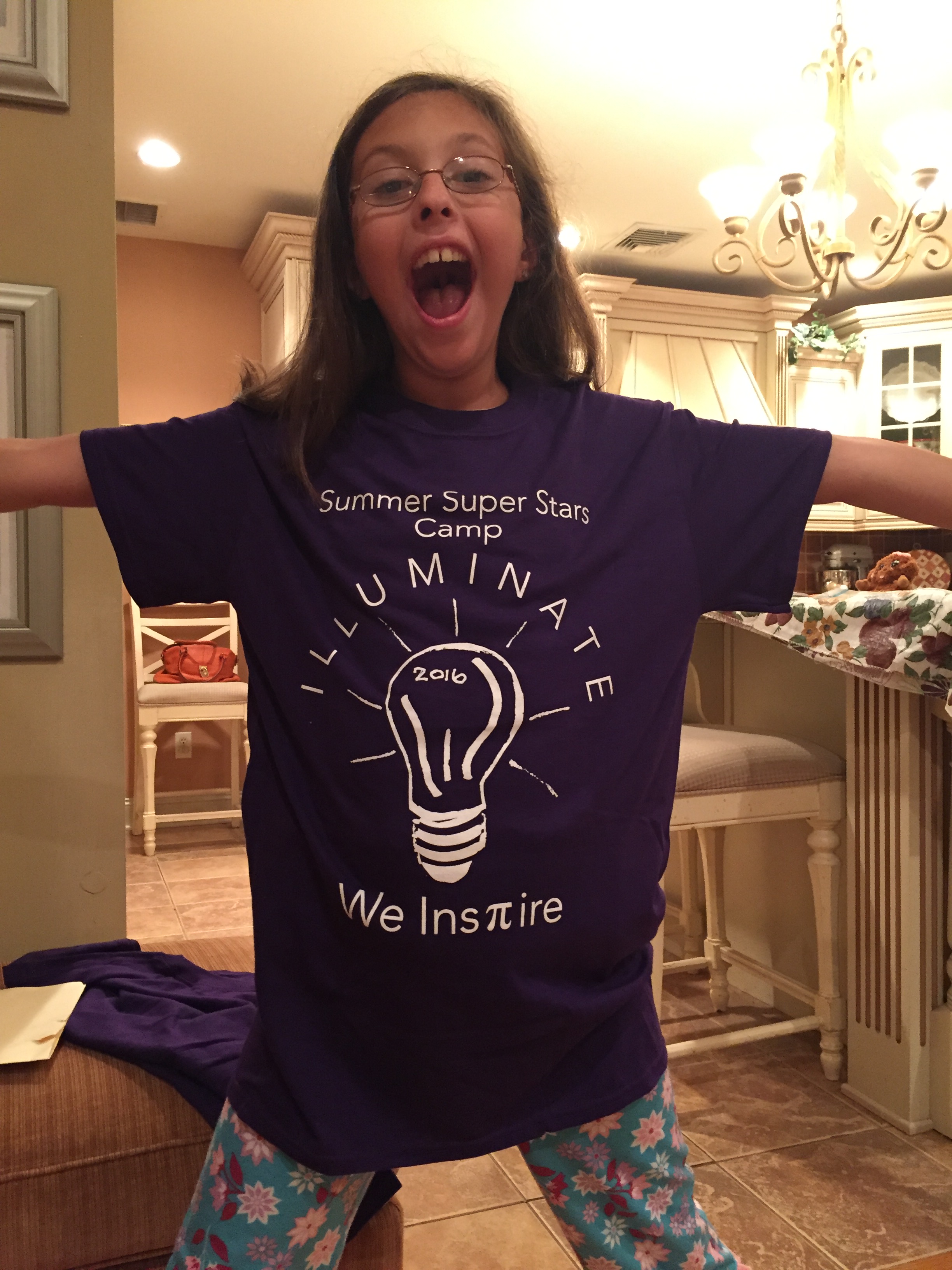 Francseca Polidoro won TGCS' Summer Super Stars Camp STEAM t-shirt design contest with her illuminating light bulb creation, and our "We Inspire" mantra. When asked how she came up with the design for the shirt Francesca told us, "I thought to myself, what's another word for smart? Then I thought, oh, bright is another word for smart. And then I tried to come up with some things that are bright and I came up with a light bulb. I decided to draw one. The lines coming out are supposed to be the light coming out of the light bulb. The way I came up with illuminate was, I thought of some words that meant 'light up' because a light bulb lights your way so you can see. I thought of the word illuminate so I decided to write that around the lines to mean that the light bulb will illuminate the way to see. Thanks for choosing my idea. I am really excited to see it on the website." We were excited about your design also, Francesca! Thank you for shining your light for all of us!
2016. Adrian Biagioli, TGCS Member Since 2005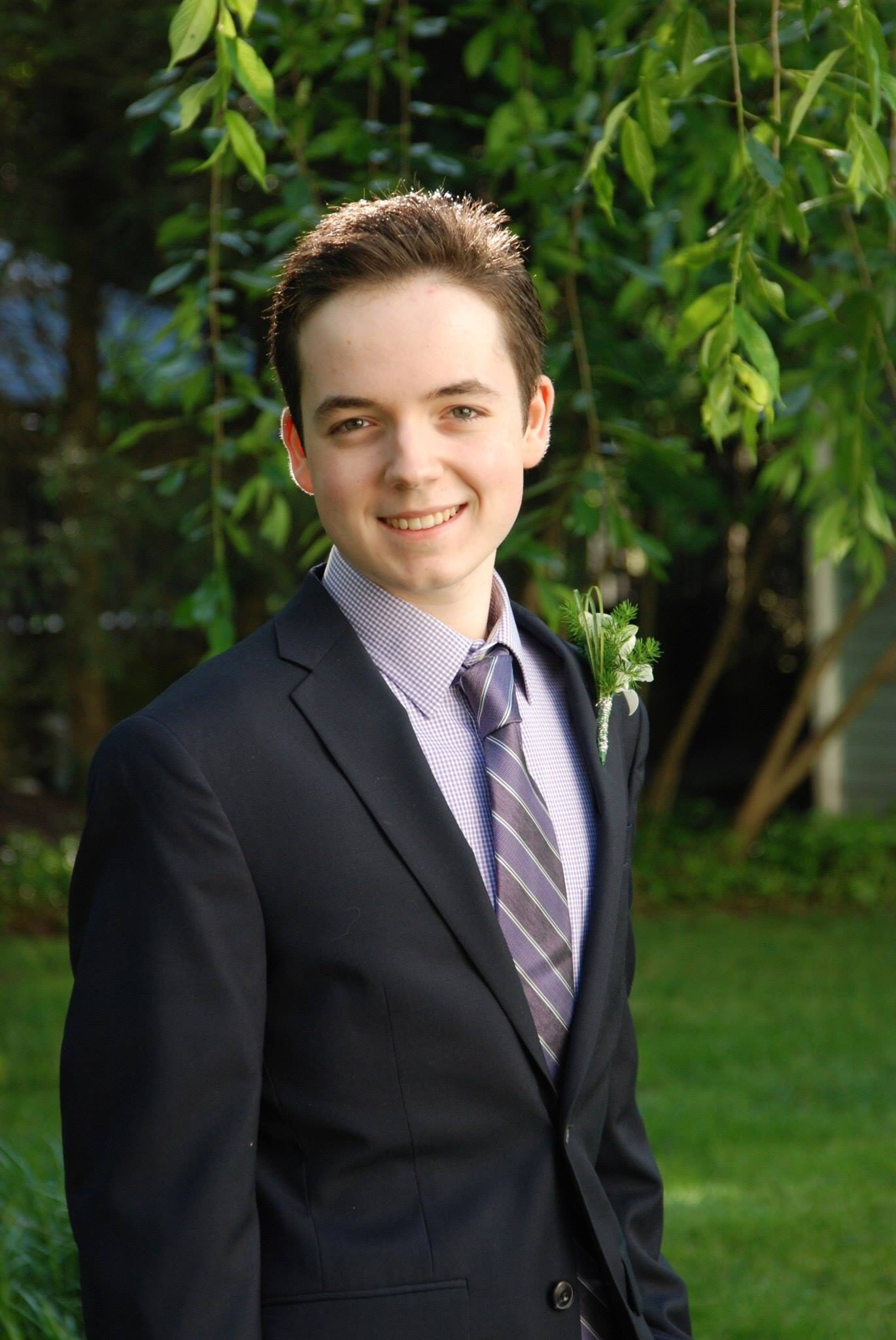 TGCS would like to express its deepest gratitude to Adrian Biagioli for assisting TGCS Management with our website redesign initiative this summer. Our TGCS website has been in need of a complete overhaul for many years and with Adrian's extraordinary expertise, we have finally accomplished this much-needed redesign. For this effort, Adrian programmed almost 2500 lines of code, in just six days! (We couldn't write the content fast enough to keep up with his coding prowess!). A monumental feat overall and thanks to Adrian we now have a brand new "communication central" for TGCS that is friendly, functional, and forward-thinking.
In addition, Adrian worked for TGCS as a Camp STEAM Instructor this summer, teaching our special Imaginative 3-D Printing, Imaginative 3-D Modeling, Stop-Motion Animation, and Virtual Reality courses. In his instructor role, Adrian inspired his students to explore many possibilities and to continue to develop their skills with these unique science and technology disciplines.
A long-time Member of TGCS, Adrian has taken many Saturday Workshop courses and has been a camper at Summer Super Stars. He graduated from Bergen County Academies' Academy of Engineering and Design Technology in June, 2016. He will be entering Carnegie Mellon as a freshman this fall, to pursue his degree in Computer Science. Adrian, thank you very much for all your many contributions to TGCS and our students and we wish you the very best at CMU and beyond!
2016. Ryan Fish, TGCS Member Since 2015
Ryan Fish is the 2nd Place National Winner of the 2016 Most Philosophical 1st Grader in America, from the Kids Philosophy Slam contest. The topic was: Imagination or Knowledge: Which has a greater impact on society? Ryan studied both Philosophy and Art at TGCS' Saturday Workshop and figured out how to marry the two disciplines to create his 2nd Place winning entry. Congratulations to Ryan on this wonderful accomplishment! Here is Ryan's winning submission:
I believe imagination has a greater impact on society. I have included a drawing that expresses my own imagination.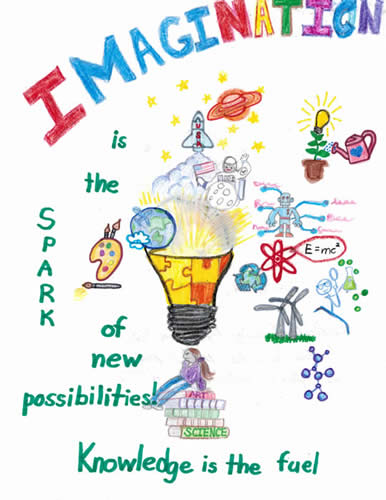 2016. Raymond Barsa, Jr., TGCS Member Since 1992
RJ participated in Season 2 of ABC's Battlebots this summer. RJ is a Manufacturing Engineer at SpaceX and is the captain of Escape Velocity, one of the Battlebot teams battling for the championship. A long-time Member of TGCS, RJ was inspired to love robots from his participation years ago as a child in TGCS' LEGO Robotics class with The Saturday Workshop. It comes as no surprise that RJ has continued his work with robots and is now showcasing his team's robot launcher creation on Battlebots. Battlebots is a revived TV series that features homemade robots battling against each other in a single elimination tournament style format, until there is one champion. The show focuses on the design and build of each robot, the bot builder backstories, their intense pursuit of the championship, and the spectacle of the event. There are cash prizes for winners in the Championship Rounds. To see RJ's accomplishments and learn more about Battlebots, click on the link below (RJ is the one in the vest!). Congratulations, RJ – may the Bot Force be with you!
Battlebots Escape Velocity Team
2016. Congratulations to our College-Bound TGCS Ambassadors! We wish you all the best!
Adrian B. — Carnegie Mellon, Major: Computer Science
Alexa C. — Washington & Lee University
2015. Cole Pryor, TGCS Member Since 2010
Cole Pryor is the 2nd Place National Winner of the 2015 Most Philosophical 3rd Grader in America, from the Kids Philosophy Slam contest. The topic was Violence or Compassion: Which has a greater impact on society? Cole's winning entry was extremely thought-provoking and we congratulate Cole for this wonderful accomplishment! See below for Cole's winning submission:
I think compassion has a greater impact on society than violence because compassion is addition and violence is subtraction. Compassion makes the world better because it produces more people, animals, and plants. Compassion is medicine that saves people from hurt and death. Compassion creates love, technology and inventions. Compassion fosters more compassion, which leads to a better world for all.
2015. Mark Leschinsky, TGCS Member Since 2014
Nine-year-old Mark Leschinsky was the youngest of six students nationwide to be selected as an Inductee to the National Gallery of America's Young Inventors on September 12, 2015 at the Thomas Edison National Historic Park. This is the Nation's Top Honor as a Hall of Fame for inventors up to age nineteen.
Marc received the 2015 Edison Innovation Induction Award for his invention of the "Self-Disinfecting Hazmat Suit for Healthcare Workers" in 2014, to protect healthcare workers from the Ebola virus. His invention can also be used for protection against any highly contagious diseases such as MRSA, SARS, Anthrax, etc. Mark further perfected the design by adding cooling, coloring, evaporating and thickening agents, in addition to a disinfecting solution. Congratulations to Mark, for this extraordinary achievement!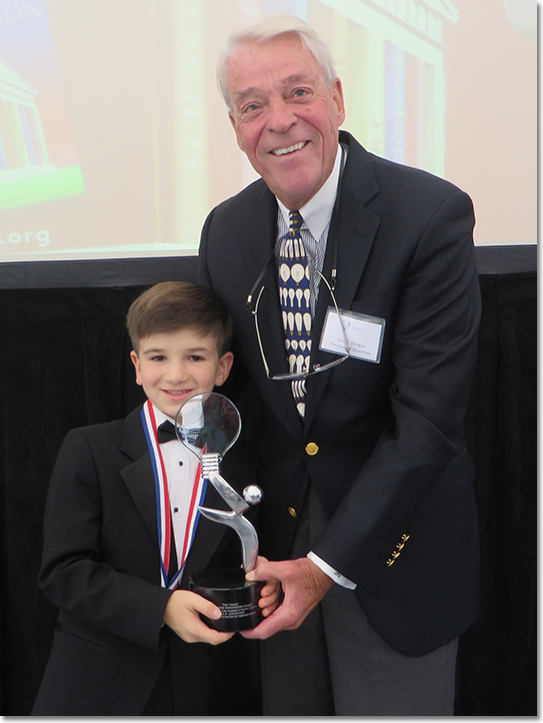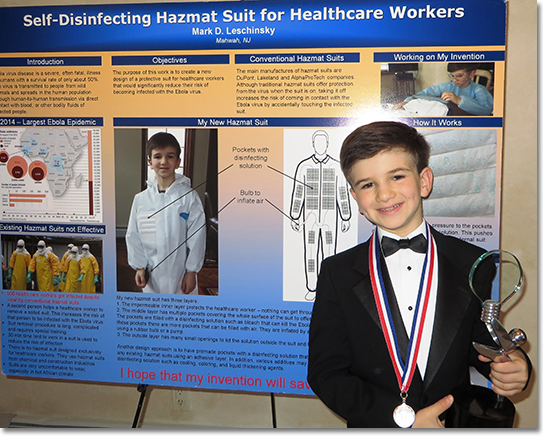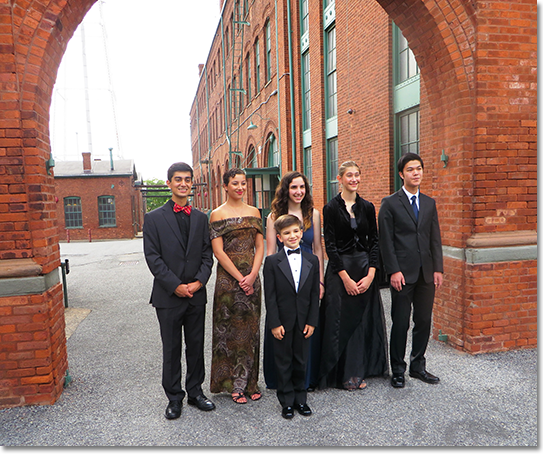 Mark receives an Edison Innovation Award from John Keegan, The President of Edison Innovation Foundation.
2015. Exploring the World With Sthir Khandelwal, TGCS Member Since 2014
Sthir, a five-year-old Saturday Workshop student, was so inspired by his TGCS Passports to the World Saturday Workshop course he designed a trifold board of all the countries of the world, and included their flags, capitals, and currency. He did this on his own time at home and brought it in to share with his instructor and classmates. Great job, Sthir! We are very proud of you! 
© 2016, The Gifted Child Society. All rights reserved.