Introductory Classes for Bright Three-Year-Olds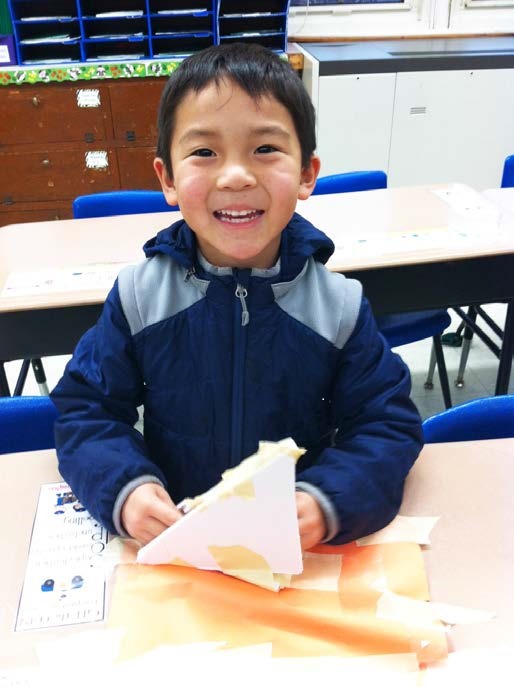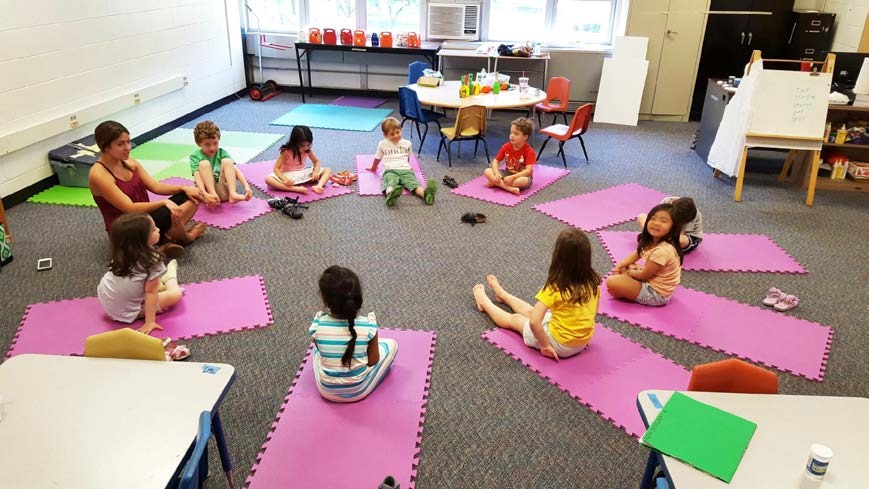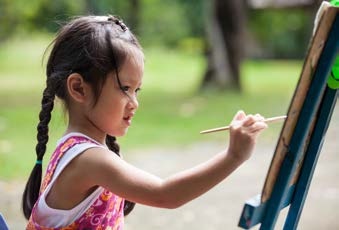 Three-Year-Olds Enjoy The Saturday Workshop
Do you have a bright three-year-old? Do you know someone who does? TGCS offers special introductory classes for bright preschool children who would like to experience the unique instruction offered by TGCS to advanced learners. Classes are taken as part of TGCS' The Saturday Workshop Program, offered in two ten-week sessions during the year. Three-year-olds are welcome to invite friends to take classes too!
TGCS eligibility and Membership is not required for three-year-olds to participate in The Saturday Workshop. Once a child turns four, s/he must have an IQ test and meet eligibility requirements to continue participating in TGCS programs. Please visit our Admissions page for more details.
Until that time, your preschooler is welcome to join us!
The Saturday Workshop Session Dates
The Saturday Workshop 2017 Winter/Spring Program is in session February 25th to May 20th, from 9:30AM to 12:30PM
All ten weeks of classes will run on our regular morning schedule (no afternoon classes this session, except for The Equine Experience)
The Saturday Workshop will be closed on 3/11 (SAT testing in AM), 4/15 (Easter/Passover weekend), and 4/22 (ACT Aspire testing in AM)
About the Saturday Workshop
Referred to by our students as "the gifted child's Hogwarts", TGCS offers a unique learning environment with programs specially designed for gifted learners. The Saturday Workshop, one of our two flagship programs, offers challenging intellectual exploration with a focus on social and emotional development. The Saturday Workshop offers two ten-week sessions in Winter/Spring and Fall for preschool, elementary school, and middle school children. Classes run from 9:30AM to 12:30PM each Saturday and are filled on a first-come, first served basis.
The Saturday Workshop curricula is designed by TGCS and delivered by our dedicated instructors with optimal student-teacher ratios. TGCS curricula incorporates true disciplines of STEAM – Science, Technology, Engineering, the Arts, and Mathematics - for students at all levels. Unique courses such as virtual reality, 3-D printing, fencing, coding, astronomy, equine science, applied art, imaginative literature, robotics - and many, many more! - are delivered by our nurturing, TGCS-trained instructors.
Our gifted learners are taught in state-of-the-art facilities with advanced technology and specialty classrooms including labs, culinary kitchens, and even a planetarium. TGCS operates The Saturday Workshop at Northern Highlands Regional High School (NHRHS) in Allendale, New Jersey. TGCS students learn with like-minded peers and are given the opportunity to delve into endless intellectual pursuits and activities, to discover for the first time or to master for a lifetime.
The Saturday Workshop Course Information & Registration
The Saturday Workshop Program Details:
Preview The Saturday Workshop 2017 Winter/Spring Curriculum here
The Saturday Workshop Program Registration for 3 Year Olds:
© 2016, The Gifted Child Society. All rights reserved.