Celebrating Our Members
TGCS strives to create a safe, unique, and balanced learning environment in which our gifted learners are given opportunities to develop their skills and abilities in order to be successful with their endeavors. Our TGCS students are extraordinary and we celebrate their hard work, ingenuity, accomplishments, and wonderful contributions to the world around them. Congratulations to all our TGCS students - we are very proud of you!
2016. Adrian Biagioli, TGCS Member Since 2005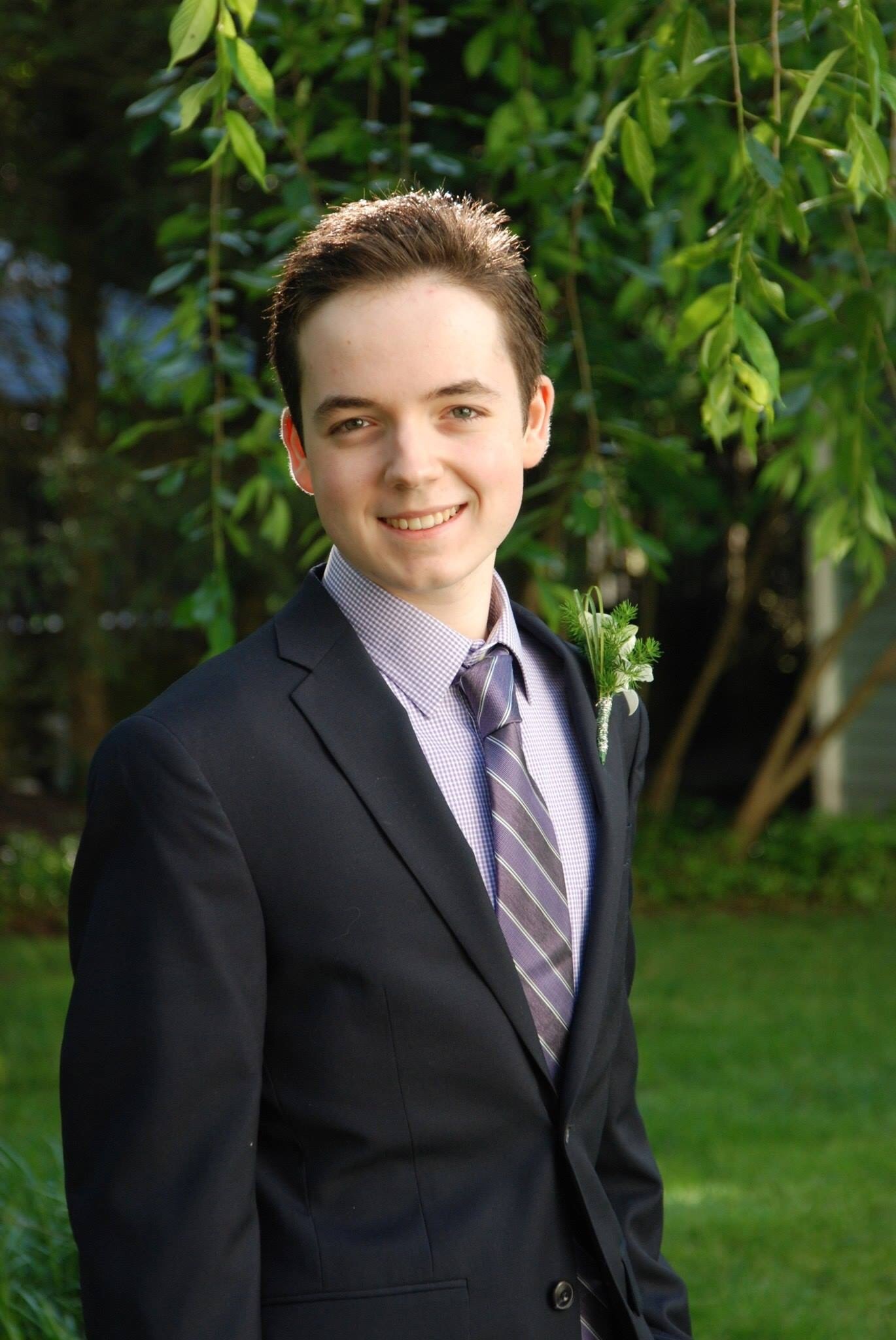 TGCS would like to express its deepest gratitude to Adrian Biagioli for assisting TGCS Management with our website redesign initiative this summer. Our TGCS website has been in need of a complete overhaul for many years and with Adrian's extraordinary expertise, we have finally accomplished this much-needed redesign. For this effort, Adrian programmed almost 2500 lines of code, in just six days! (We couldn't write the content fast enough to keep up with his coding prowess!). A monumental feat overall and thanks to Adrian we now have a brand new "communication central" for TGCS that is friendly, functional, and forward-thinking.
In addition, Adrian worked for TGCS as a Camp STEAM Instructor this summer, teaching our special Imaginative 3-D Printing, Imaginative 3-D Modeling, Stop-Motion Animation, and Virtual Reality courses. In his instructor role, Adrian inspired his students to explore many possibilities and to continue to develop their skills with these unique science and technology disciplines.
A long-time Member of TGCS, Adrian has taken many Saturday Workshop courses and has been a camper at Summer Super Stars. He graduated from Bergen County Academies' Academy of Engineering and Design Technology in June, 2016. He will be entering Carnegie Mellon as a freshman this fall, to pursue his degree in Computer Science. Adrian, thank you very much for all your many contributions to TGCS and our students and we wish you the very best at CMU and beyond!
2016. Ryan Fish, TGCS Member Since 2015
Ryan Fish is the 2nd Place National Winner of the 2016 Most Philosophical 1st Grader in America, from the Kids Philosophy Slam contest. The topic was: Imagination or Knowledge: Which has a greater impact on society? Ryan studied both Philosophy and Art at TGCS' Saturday Workshop and figured out how to marry the two disciplines to create his 2nd Place winning entry. Congratulations to Ryan on this wonderful accomplishment! See below for Ryan's winning submission:
I believe imagination has a greater impact on society. I have included a drawing that expresses my own imagination.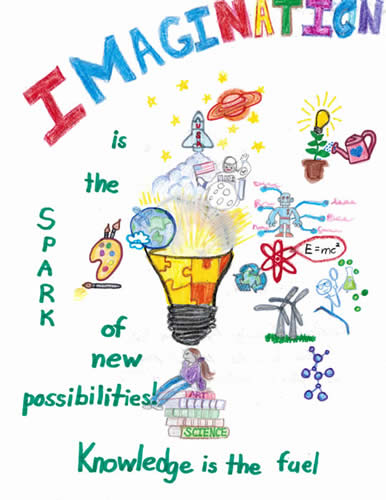 2016. Raymond Barsa, Jr., TGCS Member Since 1992
RJ participated in Season 2 of ABC's Battlebots this summer. RJ is a Manufacturing Engineer at SpaceX and is the captain of Escape Velocity, one of the Battlebot teams battling for the championship. A long-time Member of TGCS, RJ was inspired to love robots from his participation years ago as a child in TGCS' LEGO Robotics class with The Saturday Workshop. It comes as no surprise that RJ has continued his work with robots and is now showcasing his team's robot launcher creation on Battlebots. Battlebots is a revived TV series that features homemade robots battling against each other in a single elimination tournament style format, until there is one champion. The show focuses on the design and build of each robot, the bot builder backstories, their intense pursuit of the championship, and the spectacle of the event. There are cash prizes for winners in the Championship Rounds. To see RJ's accomplishments and learn more about Battlebots, click on the link below (RJ is the one in the vest!). Congratulations, RJ – may the Bot Force be with you!
Battlebots Escape Velocity Team
2015. Cole Pryor, TGCS Member Since 2010
Cole Pryor is the 2nd Place National Winner of the 2015 Most Philosophical 3rd Grader in America, from the Kids Philosophy Slam contest. The topic was Violence or Compassion: Which has a greater impact on society? Cole's winning entry was extremely thought-provoking and we congratulate Cole for this wonderful accomplishment! See below for Cole's winning submission:
I think compassion has a greater impact on society than violence because compassion is addition and violence is subtraction. Compassion makes the world better because it produces more people, animals, and plants. Compassion is medicine that saves people from hurt and death. Compassion creates love, technology and inventions. Compassion fosters more compassion, which leads to a better world for all.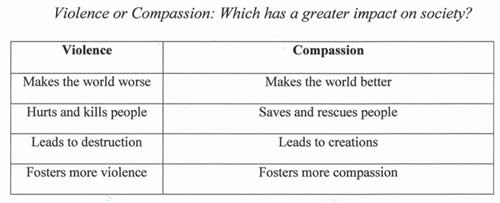 2015. Mark Leschinsky, TGCS Member Since 2014
Nine-year-old Mark Leschinsky was the youngest of six students nationwide to be selected as an Inductee to the National Gallery of America's Young Inventors on September 12, 2015 at the Thomas Edison National Historic Park. This is the Nation's Top Honor as a Hall of Fame for inventors up to age nineteen.
Marc received the 2015 Edison Innovation Induction Award for his invention of the "Self-Disinfecting Hazmat Suit for Healthcare Workers" in 2014, to protect healthcare workers from the Ebola virus. His invention can also be used for protection against any highly contagious diseases such as MRSA, SARS, Anthrax, etc. Mark further perfected the design by adding cooling, coloring, evaporating and thickening agents, in addition to a disinfecting solution. Congratulations to Mark, for this extraordinary achievement!
Mark receives an Edison Innovation Award from John Keegan, The President of Edison Innovation Foundation.
2015. Exploring the World With Sthir Khandelwal, TGCS Member Since 2014
Sthir, a five-year-old Saturday Workshop student, was so inspired by his TGCS Passports to the World Saturday Workshop course he designed a trifold board of all the countries of the world, and included their flags, capitals, and currency. He did this on his own time at home and brought it in to share with his instructor and classmates. Great job, Sthir! We are very proud of you! 
© 2016, The Gifted Child Society. All rights reserved.